La Mesa, CA Dog Grooming Shop
The Doggy Detailer
If you are looking for a professional dog groomer, contact The Doggy Detailer of La Mesa, CA. The Doggy Detailer offers breed-specific grooming services and uses only nontoxic, biodegradable shampoos.
About The Doggy Detailer:
Complete dog grooming services
Summer cuts
Shave downs
Breed-specific cuts
Special requests
Monthly "spa shampoo" specials
Gentle, loving cage-free environment for your family's best friend
From de-shedding to summer cuts and special requests (Mohawks, body hawks, bellbottoms)
Appointments available Monday – Friday
FAQs:
What is included in the "bath & tidy" service?
Dogs are shampooed twice with a professional grade shampoo of your choice (plum, oatmeal, hypoallergenic, flea, de-skunk, etc.) The second shampooing includes a skin and hair conditioner. They are dried by hand (no cage drying), ears cleaned and ear hair plucked as needed, and toenails trimmed and rounded using a dremel tool, anal glands expressed as needed. All dogs are sent home with ear bows, a collar bow or bandana and a bag of dog biscuits!
What is included in the "full grooming" service?
Full grooming includes everything listed above in the bath and tidy along with an expert haircut/styling session.
What are the prices?
Pricing varies according to your pet's size, breed, coat condition and temperament. A firm price will be given you on the date of your grooming appointment.

Conveniently located at 3855 Avocado Blvd. #170 La Mesa, CA 91941.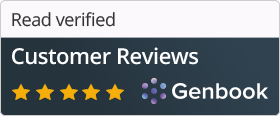 Contact The Doggy Detailer today at 619-851-9256 for more details.